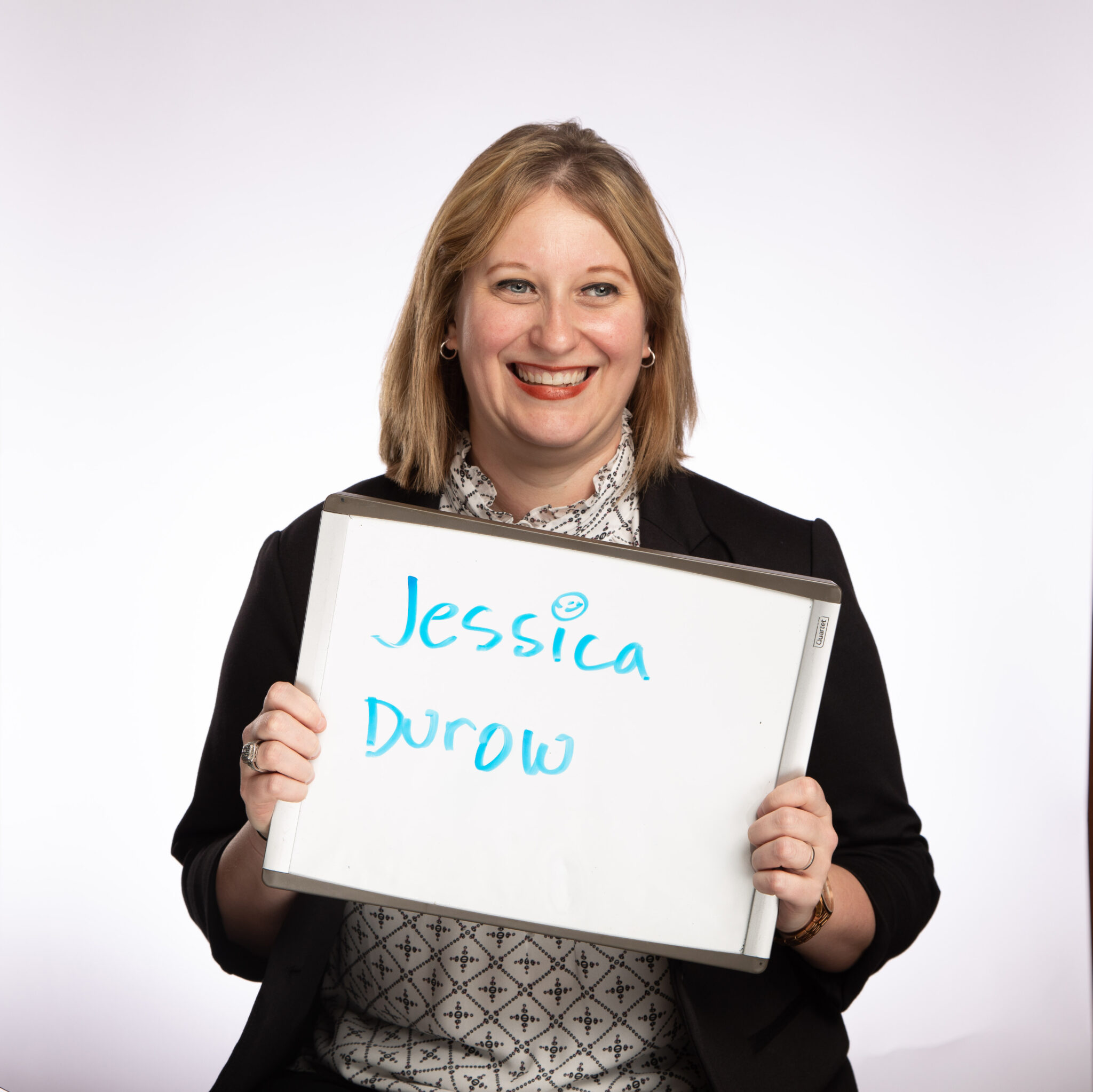 Hi, I'm
Jessica Durow !
Seasoned Web Marketing and SEO Leader
Versatile and experienced manager of web development and marketing operations with a demonstrated history and understanding of content management and marketing automation systems. Website and organic growth expert with skills in strategy, SEO (both technical and content), analytics, project management, development, UX, coding and creative design direction.
Location
Denver, Colorado
Continued Education
Certifications
Google Analytics
CXL Institute Marketing Management
Hubspot Inbound Marketing
Semrush Technical SEO
Master of Web Development
University of Denver (2 Years Course) -
Diploma 2014
Explored deeper technical concepts and applications for mobile and application design, various coding languages, and strategies for business application.
Bachelor of Graphic Design
University of Houston - Clear Lake (4 Years Course) -
Diploma 2005
Focused on general studies, advanced writing, art history, studio arts, graphic and web design, photography, pre-press, marketing and advertising.
AMPLIFY EDUCATION
Web Marketing Manager, SEO -
November 2021 - Current
Ensure amplify.com reflects the highest standards of products and services in compliance within WCAG and Brand compliance, with a strong focus on improving MQLs and lead conversion rates through vigorous A/B testing. Develop and implement effective B2B digital strategies to help scale organic (SEO) traffic. Leverage insights to drive decisions for learning improvements onsite.
HDMZ
Project Manager -
Aug 2021 - Nov 2021
Managed enterprise website projects on Drupal and Pimcore platforms, working closely with Digital Solutions and Creative teams.
VENTERRA REALTY
Website Manager & Brand Specialist -
Mar 2016 - Aug 2021
Replaced a 15-year old website, rebranded corporate identity and instituted brand practices and procedures with a brand book. Webmaster, and domain manager, organized and maintain Marketing asset library, liaison between development and marketing teams for website, and Search Engine Optimization professional.
NAI PARTNERS
Senior Designer -
May 2014 - March 2016
At NAI Partners, I built and managed corporate and property websites, higher end marketing projects, template development and provided design guidance and training for administrative staff. Collaborated with the Sr. Marketing Director for campaign planning and execution, defined operational deliverables and content schedule.
WORLDWIDE PHOTOGRAPHY
Web Marketing Director -
Feb 2013 - Feb 2014
Managed corporate and e-commerce websites, email campaigns, web promotions, and iPad digital sales tools. Oversaw 1 million+ dollars in e-commerce and web sales, and developed automated process for the execution of numerous geo-targeted custom tiered pre-sale emails; responsible for creation, distribution, tracking, and list management.
DOG AND ANIMAL LOVER. NATURE ENTHUSIAST. MOUNTAIN HIKING AND EXPLORATION.
When I am not spending time with my family, friends or dogs, I enjoy exploring, music, comedy, arts, and good food. I love to learn, create or fix things.