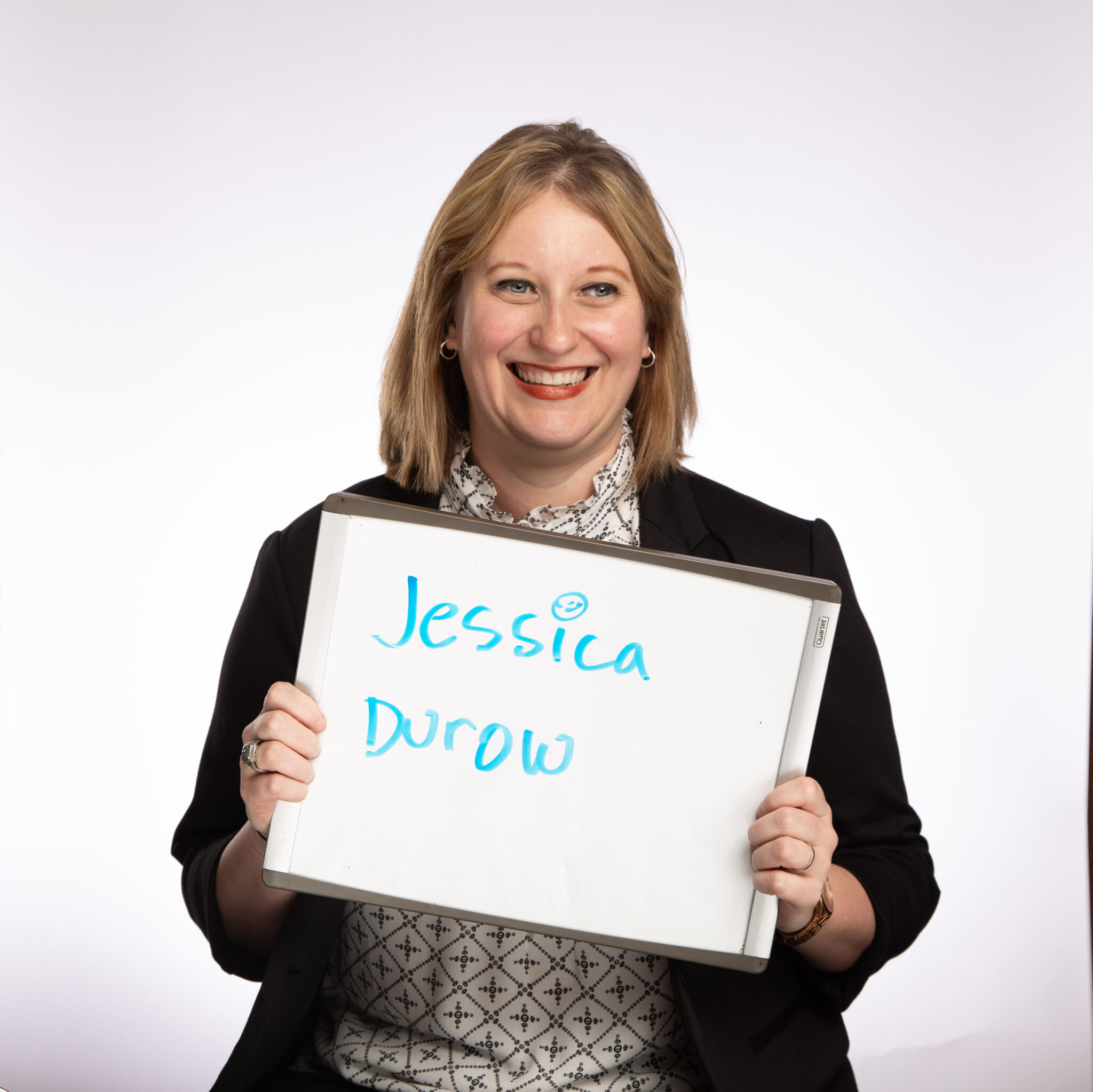 Hi, I'm
Jessica Durow!
Marketer, Web Technologist, Brand Enthusiast
Versatile and highly motivated marketing technology professional, offering 17 years of combined marketing, web technology, and brand expertise. With strategic, tactical and technical mastery, I generate qualified website traffic, improve brand identity, and online conversions. I am results driven, comfortable working across multiple departments in any size organization, and have a strong desire to pursue growth and success.
Full name
Jessica A. Durow
CONTINUED EDUCATION
Certifications -
Google Analytics
CXL Institute Marketing Management
Hubspot Inbound Marketing
SEMrush Technical SEO
MASTERS IN WEB DEVELOPMENT
University of Denver (2 Year Program) -
Diploma 2014
Explored deeper technical concepts and applications for mobile and application design, various coding languages, and strategies for business application.
BACHELORS IN APPLIED DESIGN AND VISUAL ARTS
University of Houston - CL (4 Year Program) -
Diploma 2005
Focused on general studies, advanced writing, art history, studio arts, graphic and web design, photography, pre-press, marketing and advertising.
Venterra Realty
Website & Brand Manager ; Marketing Technology Manager -
2016 - 2021

Replaced a 15-year old website, rebranded corporate identity and instituted brand practices and procedures with a brand book. Webmaster, and domain manager, organized and maintain Marketing asset library, liaison between development and marketing teams for website, and Search Engine Optimization professional.
Responsible for company websites, and branding: strategies, budgets, reporting, and performance outcomes.
Managed custom build of a modern, dynamic website that houses 64+ nested apartment community microsites and resident portal with a strong focus on mobile and performance improvements relating to Google's latest algorithm. Continuous focus result in load times that are < 4 seconds, with 10% YOY traffic increases.
Identify issues and opportunities to improve technical, on-page and off-page SEO efforts.
Oversee contractors for web development, SEO, branding, and blog copy.
Enforce corporate brand guidelines, and mentor employees on how to work within brand.
Direct high-end property signage, window and property signage project – in 2018/19 rebranded two Class - A
mid-rise apartment complexes, a project that valued at over 300k. Manage package locker wrap project – providing custom design solutions that reflect local vibe and market SMARTPACKAGE
Exercise cost prudence – replaced a 3rd party solution with a direct partnership that saved over 20k for 2021.
NAI Partners
Senior Designer -
2014 - 2016
At NAI Partners, I built and managed corporate and property websites, higher end marketing projects, template development and provided design guidance and training for administrative staff. Collaborated with the Sr. Marketing Director for campaign planning and execution, defined operational deliverables and content schedule.
Improved workflow and daily marketing production.
Developed and managed Marketing Hub website, and mobile app for brokers.
Introduced first html5 interactivity for property websites and presentation materials.
Mentored administrative staff on Adobe Creative Suite products.
Planned and executed corporate website redesign and implemented Google Analytics.
Dog and animal lover. Nature enthusiast. Mountain hiking and exploration.
When I am not spending time with my family, friends or dogs, I enjoy exploring, music, comedy, arts, and good food. I love to learn, create or fix things.
SEND ME A MESSAGE
ADDRESS
Denver, Colorado
PHONE
MAIL